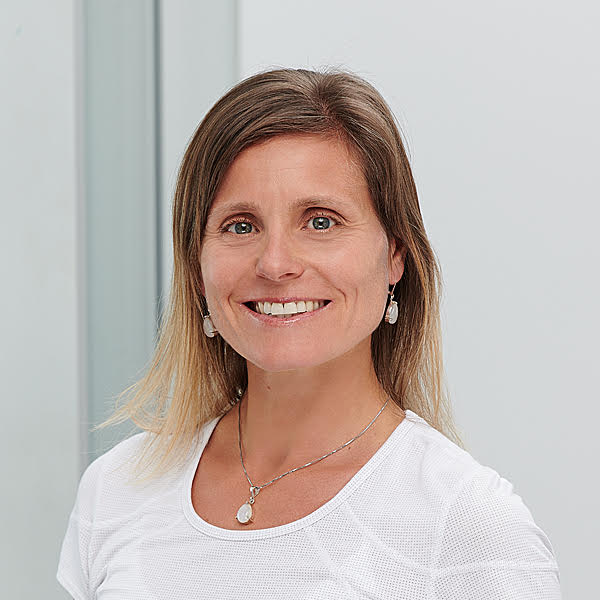 Hana Weinwurm is an Integrated Nutrition Health Coach and a Certified Fitness Professional with over 20 years of experience in Group Fitness and Personal Training. She received 300+ hours of Vedic Academic of Sciences and Arts and has recently completed the 75 hour Ayurvedic Yoga Teacher Training. Living a healthy balanced and conscious lifestyle means everything to Hana. After many years of learning, exploring and refining integrative movement and lifestyle, Hana's awareness of fusing body, mind and spirit is her natural talent and gift when consulting or coaching groups or individuals. Hana's greatest passion is to share practical and everyday wisdom that ignites something in others an inspires others to take the next step to a healthier attitude and approach in the day to day life.
Born in Eastern Europe and raised in Eastern Canada, her devotion to be in the best possible environment for a healthy lifestyle brought her to the West Coast Vancouver, BC, Canada. She couldn't imagine a better home base for sharing her gifts and aspirations. With abundant access and exposure to gorgeous landscapes, hiking, swimming, dancing and a well rounded health conscious community. Hana has always felt inspired to be living by the ocean and mountains.
Over the years, Hana's path has taken her on an everlasting adventure, introducing her to unique places, wonderful friends and teachers with a true passion for life, a way to stay curious and look at the world with vibrant eyes and an open heart.
The name Hana, means grace and happiness. Hana's journey has been and continues to be the pursuit of grace and happiness, understanding that everything is connected no matter how large or small. Hana's diverse collection of Experiential and Academic learning in the field of Health and Wellness include:
McMaster University Bachelor Degree in Kinesiology 1998-2002
CanFitPro Group Fitness and Personal Trainer 1999
200 Yoga Teacher Training 2010
Keiser Indoor Cycling Instructor 2010
Vedic Academy of Science and Arts 2012
Pilates Physical Mind Institute Canada Pilates Mat Instructor 2012
Integrated Nutrition Health Coach 2015
TRX Suspension Training Coach  2017